WANT TO SAVE WITH SOUL, DELETE DEBT, AND RECONNECT WITH YOUR MONEY "WHY"?
"I am very grateful to have had the pleasure of working with you to support women. The empathy and passion you bring for helping others, backed by experience and research is a gift that I'm grateful to have experienced. Every time we brainstorm on topics, I walk away feeling energized. Every time I sit in on one of your workshops and witness the connection you're able to make with the participants and the gratitude they express as you provide practical takeaways as well as inspiration, I walk away feeling hopeful about humanity… " J. DeLeon
Heal Your Relationship
With Money
What would your life look like and feel like if you had a healthy relationship with money? My latest book, heal your relationship with money, guides you to these answers.
"This book is awesome! Went through it with my super friend and it truly transformed our money-mindset! After my divorce, I have more money saved than ever, refinanced my home, tremendously increased my credit score and choose to be much more intentional with the money that now flows to me more than ever! Thank you @frugalfeminista, Kara!! BUY THIS BOOK!! You won't regret it!!"
— J. Radiance
Browse the Frugal Feminista Bookstore
In our Frugal Feminista bookstore, you'll find self-coaching guides, books, and resources that catalyze you to transform your relationship money, budget with your values in mind, kill high-interest credit card debt, slay student loans, invest with confidence, and retire with ease.
Enroll in One of Our Signature Courses
Invest in changing your money mindset and mastering your money so you can maximize your 6-figure income to grow wealth.
Read What Our Students Had to Say...
"My session with Kara was very informative. What I really liked is that she didn't offer generic advice, she asked what I wanted to do, what my goal was. I believe she got an understanding of what my vision is and directed me from there."
Christina Lattimore
Student
"I'm not a Black woman but I just want to say I love that you're doing this! And the course I did with you has been so helpful in my own financial journey (with flow-on effects as I've pulled my sister to be my accountability partner 😂) so thank you."
Lisa U
60 Days to Slay Sallie Mae alum
"I love love looooved your class soo much.. you help me tweak my money mindset and you helped lower my anxiety in a lot of areas. So I thank you! The only way I knew I could re-pay you was to purchase your book and continue on my healing journey with you! Virtual hugs!"
M. Johnson
Heal Your Relationship with Money course alum
"The end of the course was bitter sweet however Kara gave us this wonderful gift of knowledge and wrapped it up with a beautiful bow. I can now look at my debt and not feel ashamed because when I open my box I can look inside and have a surprise look on my face because it is a gift I've always wanted."
T. Dorseii
5-Day Slay Sallie Mae Course alum
"I just wanted to say thank you to Kara! I just took her class, Healing Your Relationship with Money - it was so helpful! I've never thought much of my finances in terms of my self-care/respect/love/etc. Sure there's physical health, mental health, emotional... but there's also financial health and it is very personal. I never thought I'd be using CBT techniques regarding my financial situation. My favorite realization was rewriting one money memory in particular. I turned "You don't need much money and can get it quickly when you do," to "Yes, you can get money quickly when needed, your needs aren't just the base level of Maslow's Hierarchy of Needs. Your needs are so much more than physiological when you are trying to reach self-actualization." Eye opening! Thank you again."
K. Hancock
Heal Your Relationship with Money course alum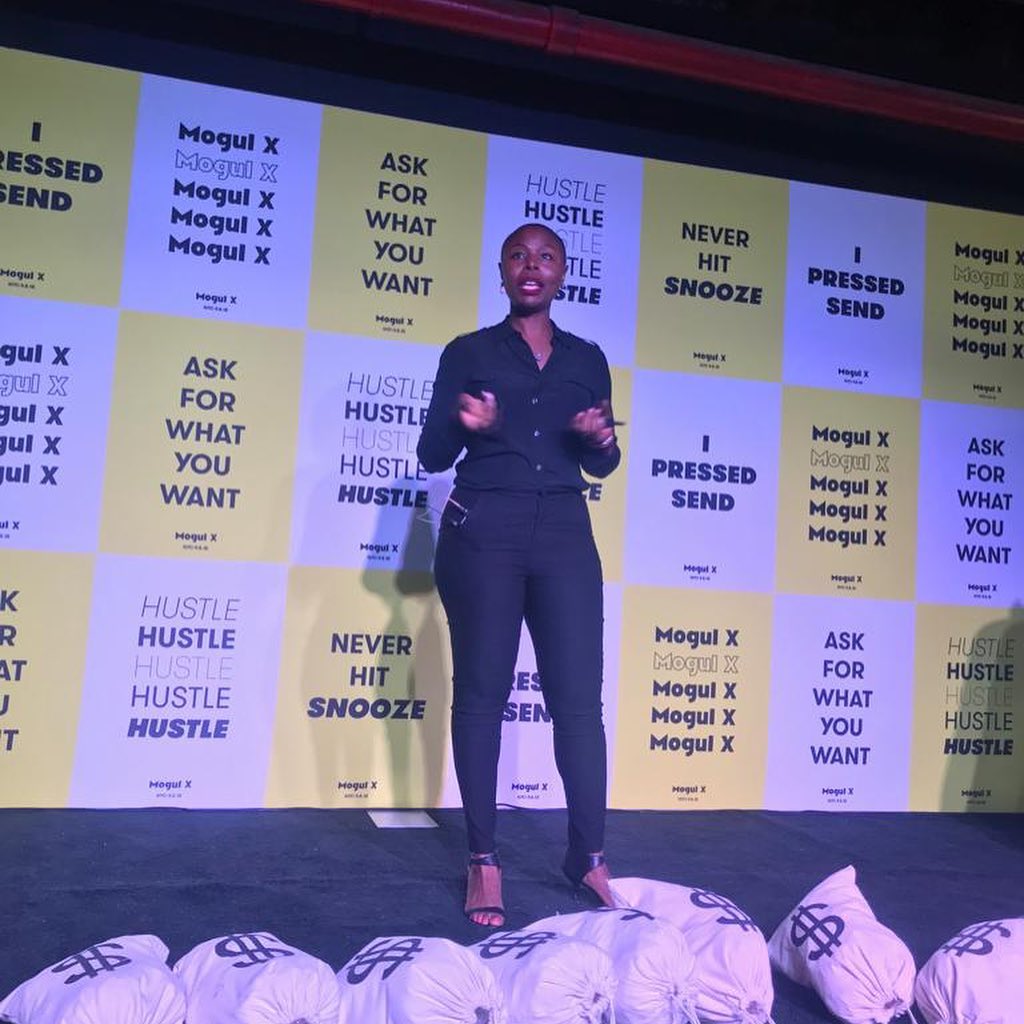 Hi! I'm Kara, founder of The Frugal Feminista, which was created from a deep place of love, advocacy, and joy that comes from understanding the brilliance and beauty of black women; and knowing the role that money can play in helping them live life on their own terms.
Learn yourself somethin'. The Frugal Feminista blog was created to inform, inspire, and motivate you to take action in the six most important areas of your finances.